Looks Like A Fish, Tastes Like A Lizard

2017-18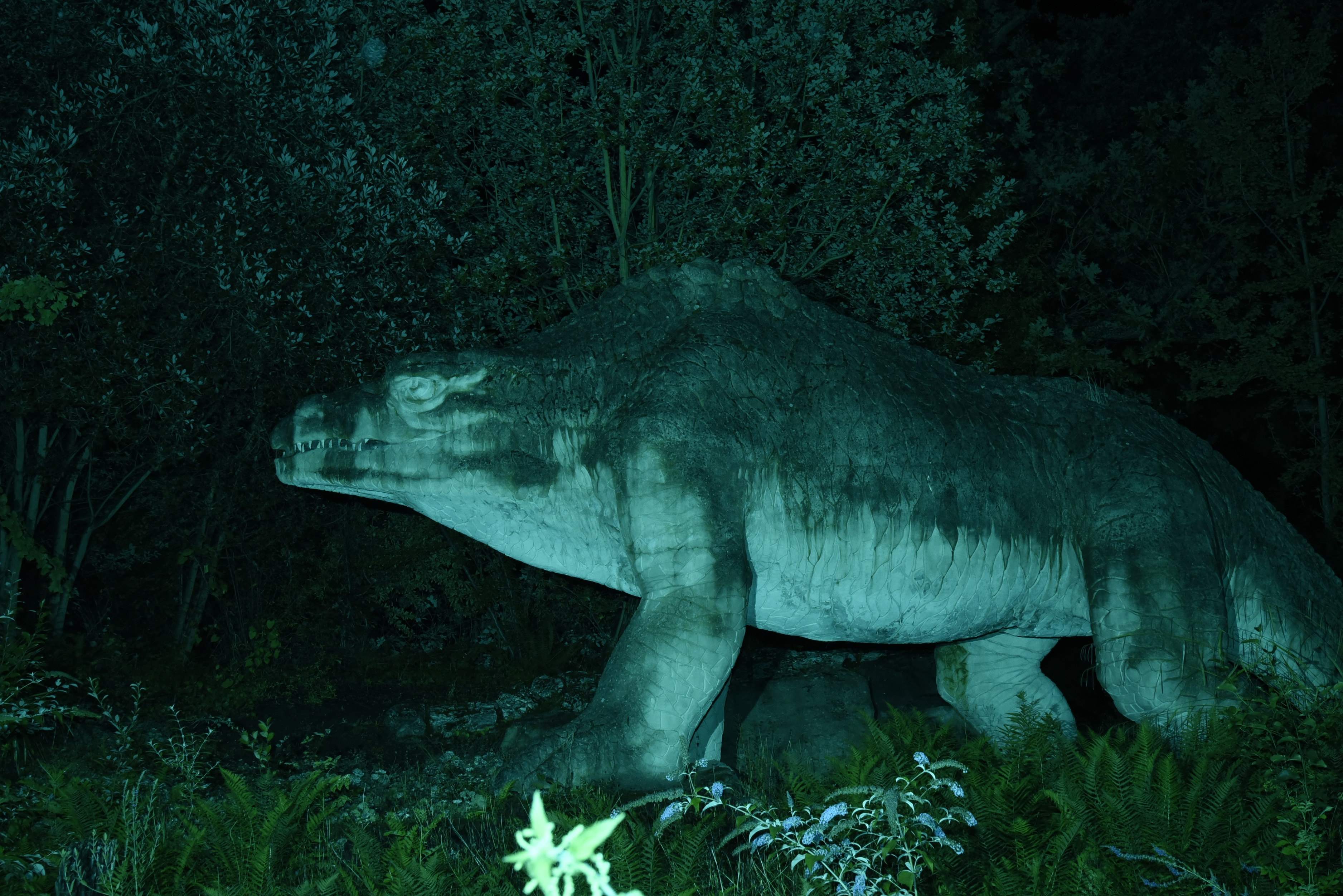 A wife and husband have been searching Queensland for reptiles that lived over 150 million years ago in Australia's inland seas. Independent of any employer or institution, they have done this for 15 years. Recently however, they uncovered a complete Ichthyosaur - a rare and important discovery drawing international attention and large monetary offers for casts. When I met this couple and asked them to tell me about their discovery, he replied 'we found an Ichthyosaur. Looks like a fish, tastes like a lizard.' Then they left.

This project explores research of prehistoric life, as performed by a domestic palaeontology enthusiast. Collected stories of scientific experiments conducted in the palaeontology lab and animation studio are used as inspiration for scenes of backyard research. A polystyrene microscope ready for printed live blood cells, an Ichthyosaur built of papier maché National Geographic images swimming above the piano, a character using a stock photo elephant to imagine the gait of a sauropod, plasticine bones in a vinyl creek bed waiting for scanning to become animated. Latent experiments independent of any employer or institution. Processes used in professional environments to imagine and decipher life before humans are referenced and used throughout the work, melded with home-invented methods.

Parallels are drawn between homemade pseudoscience and highly regarded scientific innovation, with specific focus on moments where intuitive body movement and image-making technology have been used to explore the edges of human knowledge. Looks Like A Fish, Tastes Like A Lizard depicts the effects images have on our collective perception of nature and the – at times ridiculous – human endeavour to understand and recreate it.

My intrigue surrounding how 'we' know what 'we' know about prehistoric life was initiated by the "making-of" bonus feature of my VHS box set of the BBC's 1999 documentary program Walking With Dinosaurs. Several scenes throughout this documentary demonstrate techniques of mimicry and illusion, costume, puppetry and performance, and importantly, imaging and camera technology. Plasticine models spin whilst scanned by red lasers, elephants are marked with chalk points and translated into 3D animations of a Diplodocus. Scenes from this behind-the-scenes documentary are stunning as sculptural and performative works in themselves, and I have been greatly influenced by it since I got the VHS in 2000.

Looks Like A Fish, Tastes Like A Lizard exhibition presented by Hugo Michell Gallery, May - June 2018.