Dynamic Drills

2019 - 2021

Dynamic Drills proposes that memory is a group exercise, and furthermore, it is work. Drawing on my paternal grandmother, Mila Zanelli, and her history as a manufacturing worker, these videos experiment with parallels between the aesthetics of manufacturing, the functions of memory, and the relationship of the body with the machine. Mila has been a manufacturing worker across multiple different industries including the car, wool, poultry and fashion industries, and her mother also worked in manufacturing, in a mother-of-pearl button factory. A foundational element of all manufacturing is repetition — many people performing the same or similar tasks all at once, a mass choreography of pushing forward, pumping out, following patterns. Over the course of a 30-minute montage, Mila and I engage in combinations of functional, futile and symbolic work and exchange. Dynamic Drills suggests a procedure for formulating and distributing legacy using the home as a factory.

The metaphor of the machine plays a central role in the project. Placed in contrast to our DIY constructed domestic work and training zones, are voiceovers of my grandmother reciting appropriated texts taken from Italian Futurist manifestos. The early 20th century futurists dreamt of (and fought towards) a hyper-mechanised future, where mass industrialisation and technological advancement would mean that the gap between the human and the machine would dissolve, and people could abandon the weight of tradition. For my grandmother and I, these manifestos have functioned to draw new parallels between the home and the factory floor through the absurd metaphors of the futurists, but have also helped us to find conviction in our beliefs in the certain aspects of memory production, transfer, and training that cannot be explained through the metaphor of the machine, and instead require more abstract interpretation.

Themes of labour, family relationships, and the connection of the body and the machine were fundamental from the beginning of Dynamic Drills. However, more recently the work has also increasingly brought up questions surrounding care, ageing, worth/value and support, which have begun to guide the project.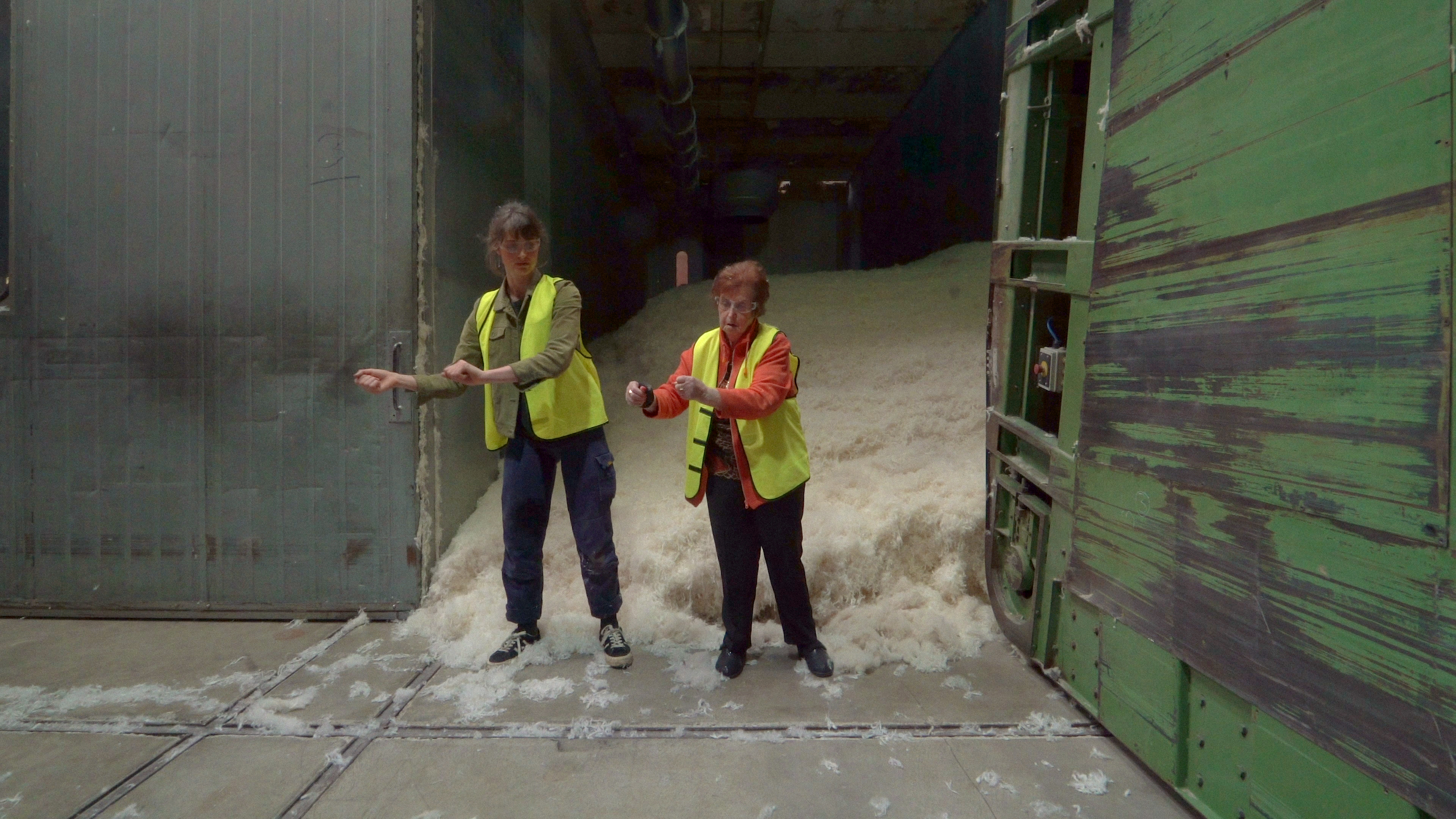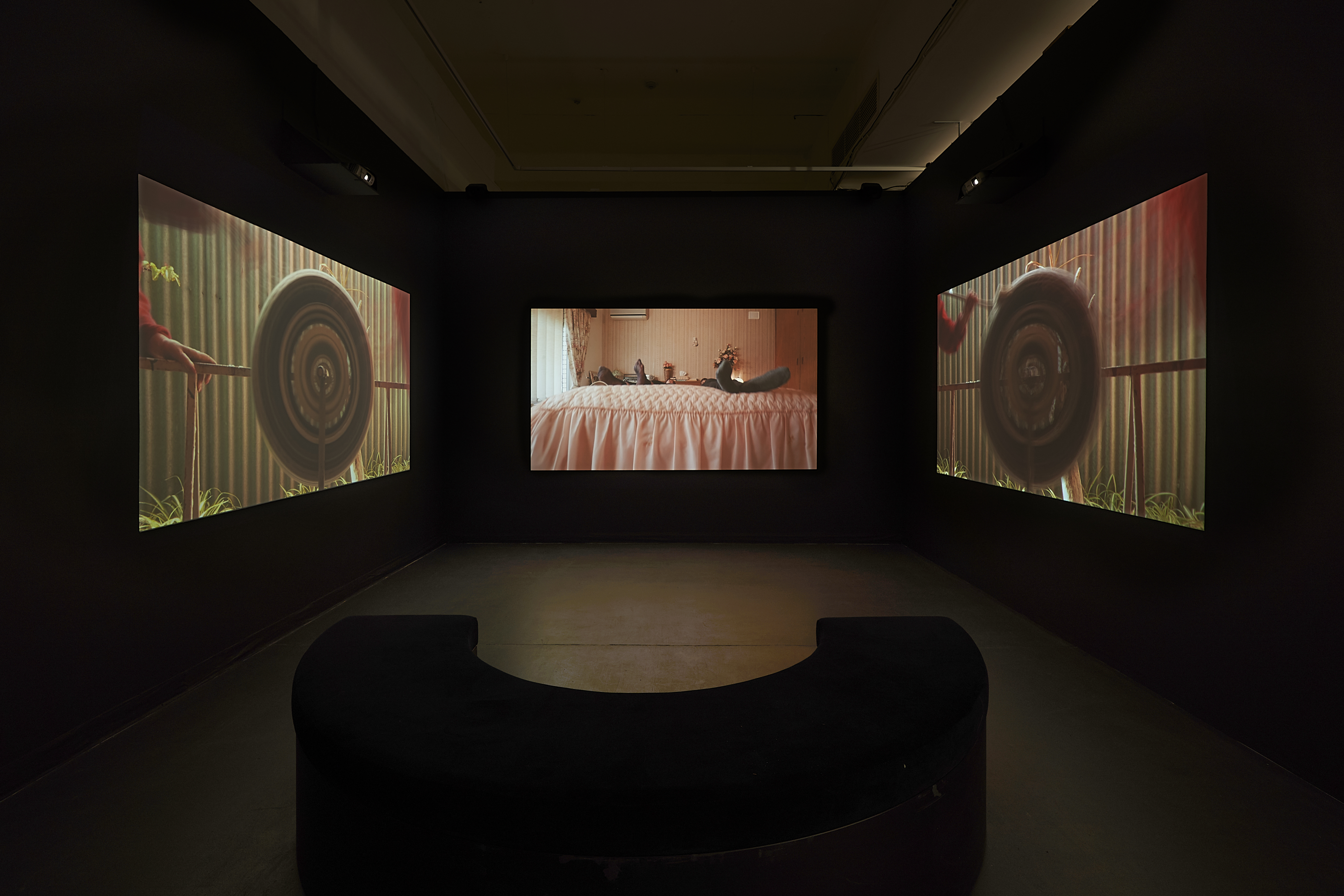 Installation view at ACE Open. Photo by Sam Roberts.


Dynamic Drills, 3 channel video projection with sound, 31 minutes 52 seconds. Please note this video compiles 3 channels into one video and as such the subtitles become very small in this Youtube version. You will need to go full-screen to be able to read captions - and it can be difficult on a phone.

Installation view at Meat Market Stables. Video by Angus Scott.