Nutritional Index

collaboration with Kurt Bosecke
2021




Nutritional Index is part of a broader project curated by Belinda Howden, wherein Tutti Arts has partnered with three South Australian cultural institutions to facilitate three pairs of artists to respond to their collections. Kurt and I are one of these pairs, and we have been invited to create a new work in response to The Art Gallery of South Australia (AGSA).


We have decided to develop a performance work where we will run alternate tours of AGSA, using themes of nutrition and food as our guide. Drawing on Kurt's passionate interest in health and nutrition, and our combined love for pop culture's depictions of art galleries, museums, and security guards (Mr Bean, Men in Black, National Treasure, A Night at the Museum), we hope to guide our tour participants to find new ways to connect aspects of the collection to their lives in unexpected ways.The tours will take place in February 2022 as part of the Adelaide Fringe.

As this project is still in development, this project page is moreso a place to keep ideas and questions as they come up and change. See below for some cue cards that Kurt and I have been working on as part of the process of selecting artworks that may be a part of our tour route.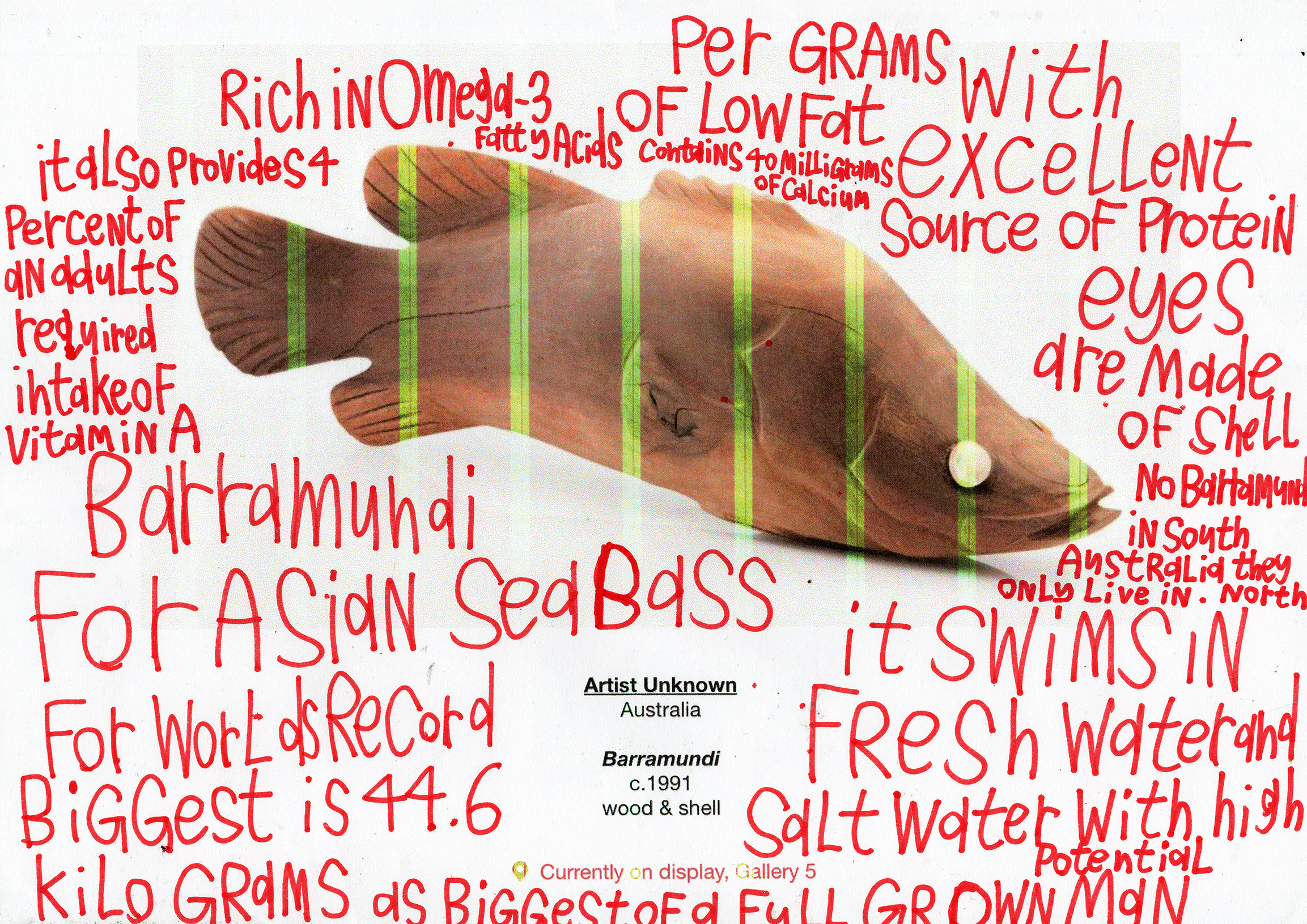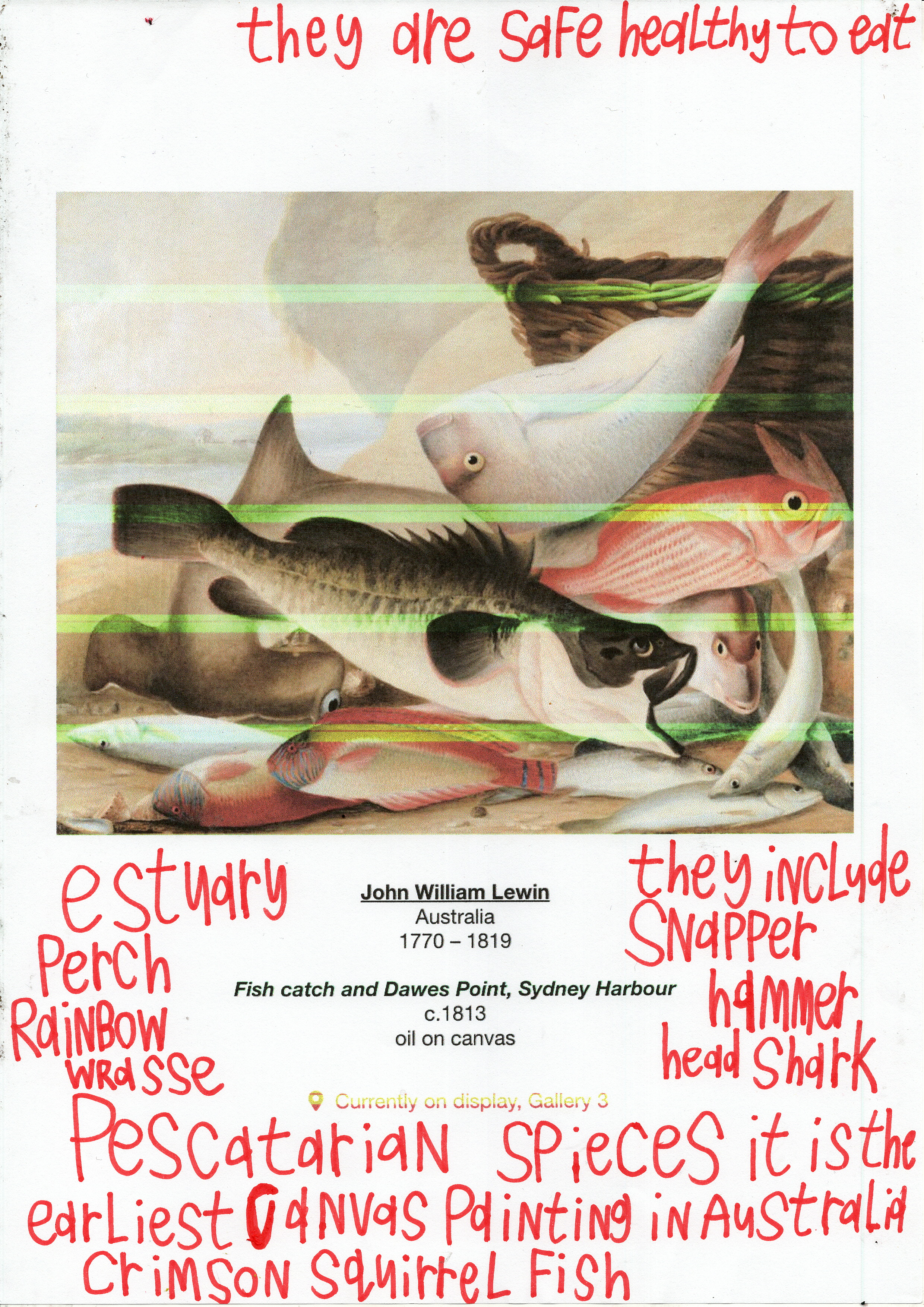 Tour cue cards by Kurt Bosecke and Emmaline Zanelli, 30cm x 21cm

Performance development images by Thomas McCammon
︎︎︎ Back to projects homepage